How to Record Bank Fees or Interest Charges
To record a bank fee or interest charge, click menu File > New > Money Paid Out: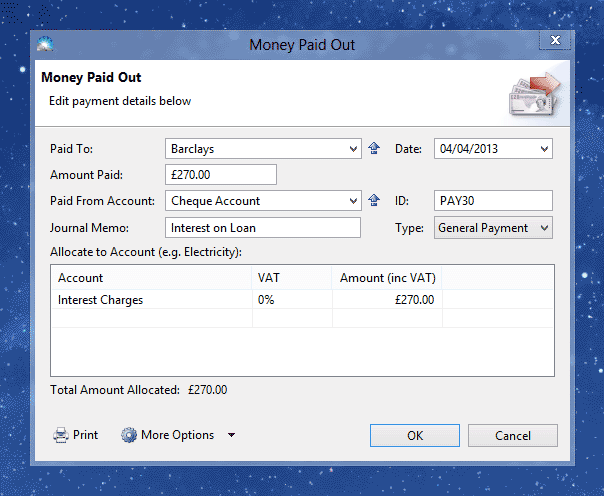 Enter the same details as for an expense. Note that Account to Allocate should be 'Interest Charges' or 'Bank Fees'. Also, the VAT rate should be '0%' since bank charges are exempt from VAT.